About the Department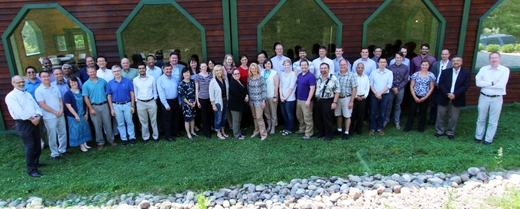 At the Department of Mechanical Engineering at Penn State, we serve more than 750 undergraduate students and more than 330 graduate students. The department's faculty members are actively involved in providing a hands-on education at the undergraduate and graduate levels.
Our faculty and students engage in cutting-edge research with support from industry and federal agencies. Annual research expenditures are more than $500K per faculty member, per year. Our research programs are especially strong in areas such as energy, homeland security, biomedical devices, and transportation systems.
The department's offices and facilities are located throughout many buildings on campus; department administration resides in the Reber Building. Faculty offices and laboratory facilities can also be found in Hammond, Leonhard, Research East, Engineering Unit E, the High Pressure Combustion Laboratory, and the NARCO Building in CATO Park.
Our mechanical engineering program continues to be one of the most popular at Penn State. U.S. News and World Report ranked Penn State's mechanical engineering undergraduate program 14th in the country for 2020. In 2019, the graduate program was ranked 14th among the 181 ranked mechanical engineering programs in the U.S.