Low-carbon Energy Systems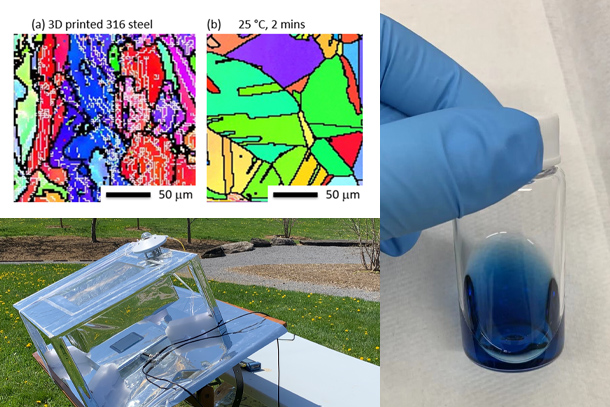 The low-carbon energy system (LCES) research super group (RSG) is focused on reducing carbon emission in energy systems by developing scalable, low-cost, and high-quality material. The LCES RSG combines interdisciplinary research across multiscale including modeling, synthesis, annealing, thermal measurement, and energy system design, ranging all the way from atomistic, nanoscale, device, to full-scale system.
The LCES RSG collaborates on research focused on VOx and related materials for energy-free dynamic control of passive cooling and switching, and for battery energy systems. 
LCES Sample Work
Atomistic-scale Simulations of VOx Synthesis: Adri van Duin
Rejuvenating Electronic Materials and Devices at Room Temperature: Aman Haque
Scalable Solution-based Manufacturing of VOx: Donghai Wang
Smart Dynamic Thermal Management Using VOx: Linxiao Zhu
Enabling Technology for Combustion and Carbon Capture with Alternative Fuels: Brian Fronk, Adri van Duin, and Jacqueline O'Connor
A perspective on the electro-thermal co-design of ultra-wide bandgap lateral devices: Sukwon Choi