PSMES Board
Organization and Board
The PSMES board of directors is made up of elected officers, six to nine at large members, the ME department head, and a mechanical engineering faculty member. To become a board member, contact the PSMES president (PSMESPresident@me.psu.edu) for more information. The Board meets by teleconference monthly and holds at least two on-site meetings per year at Penn State.
Leadership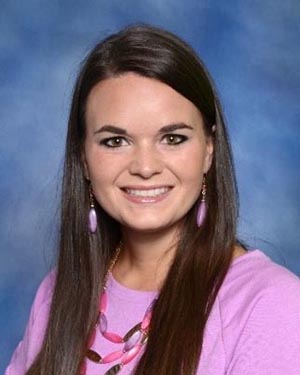 Connor earned a B.S. in mechanical engineering from Penn State in 2015. After graduating, Connor joined Bechtel Plant Machinery, Inc. in Pittsburgh, PA where she spent more than five years in various engineering and project management roles to support instrumentation and control equipment installed in the US Navy's nuclear-powered submarines and aircraft carriers. While working full-time, she earned a M.S. in mechanical engineering from the University of Pittsburgh in 2019. Connor currently lives in Denver, CO and works at Slalom as a consultant. In her free time, she enjoys cooking, baking, hiking, and spending time with her family, friends, and dog.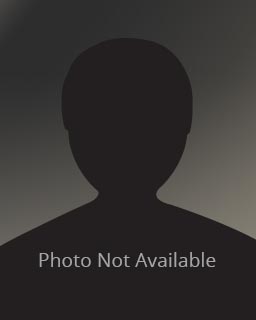 Chris Melville graduated in '10 with a BS in Mechanical engineering, and then in '13 with an MS in Mechanical engineering. Upon graduation he went to work at Cummins, Inc. where he has held positions in manufacturing, validation testing, and quality. In his free time he enjoys outdoor pursuits and spending time with friends and family.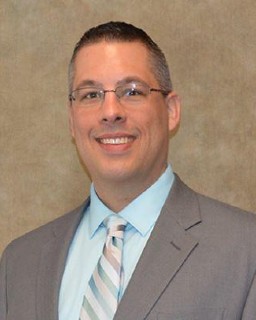 A.J. Speicher graduated from Penn State in 1997 with a B.S. in Mechanical Engineering.  After graduating, he began my career in the Philadelphia area working for Siemens Building Technologies, Inc., focusing on the design, installation, validation, and project management of Building Automation Systems within pharmaceutical facilities.  While working full-time, he earned a M.S. degree in Mechanical Engineering from Villanova University.  Moving back to Northeastern Pennsylvania in 2006, A.J. has spent the last 15 years as a project manager with Borton-Lawson Engineering.  In this role, he manages commissioning, construction, HVAC, BAS, and facility engineering design projects.  He is also a Certified Commissioning Provider (CCP), Professional Engineer (PE), Project Management Professional (PMP), Certified Energy Manager (CEM), and a LEED Green Associate.  He has been involved with the PSMES mentoring program for the last four years and wanted to join the board to continue to help support these types of programs. A.J. is married with 2 boys and enjoys coaching youth baseball and basketball.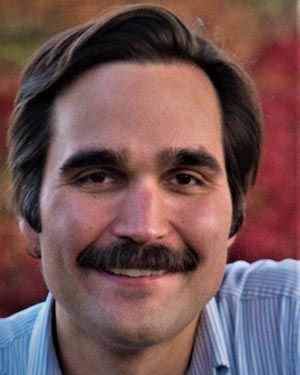 Kyle Verrinder, Past President
Verrinder is a mechanical engineer working on aerodynamic turbomachinery dynamics and fluid mechanics research and development in the Advanced Machinery Integration Branch at the Naval Surface Warfare Center Philadelphia Division. He currently manages and operates the Advanced Fan Test Facility (AFTF) supporting research, design, testing, and engineering of current and future aerodynamic turbomachinery concepts and auxiliary subsystems such as advanced fan systems, flow control for turbomachinery systems, air flow measurement and visualization, and psychrometric monitoring. Verrinder has been a member of the Naval Sea Systems Command (NAVSEA) civilian engineering workforce since 2009. He began his career at NAVSEA headquarters in the Marine Engineering Directorate, NAVSEA 05Z. While on this assignment, Verrinder supported various in-service, new construction and R&D projects across the directorate. In 2012, he transferred to the Naval Surface Warfare Center Philadelphia Division, where he began working in the Power Transmission Branch as the In-Service Engineering Agent for Rudder Equipment, where he managed equipment installations, maintenance, repairs and sustainment projects for the rudder systems on all classes of surface ships. In 2016, Verrinder began working in the Advanced Data Acquisition Prototyping Technologies and Virtual Environments (ADAPT.VE) Laboratory in the Advanced Machinery Integration Branch, focusing on projects related to leaser metrology and reverse engineering for obsolete parts. Kyle began working part-time with the AFTF during his time in the ADAPT.VE lab, and in 2017 transferred fully to support the work in the facility.
Verrinder earned a B.S. in mechanical engineering from Penn State in 2009, focusing studies on machine design and dynamics. He plans to pursue a master of science degree in aerospace engineering to gain further technical knowledge to support his work with turbomachinery aerodynamics and fluid dynamics.
At-Large Members
Ben Barcaskey earned a B.S. in mechanical engineering from Penn State in 2015. After graduating, Barcaskey joined Lutron Electronics, Co. Inc. in Coopersburg, PA where he spent over three years designing manufacturing processes and tooling for new products. Inspired by his time spent in Lutron's global manufacturing facilities, he pursued an international assignment in the Caribbean. He worked for a year and half in Lutron's St. Kitts and Puerto Rico manufacturing facilities on productivity and quality improvement projects. At the conclusion of his international assignment, Barcaskey moved to Boston, MA where he is now a lead mechanical engineer in new product development. He will be pursuing an MBA at Boston University starting in the Fall of 2022. Outside of his Lutron work, Barcaskey is a PSMES mentor, conservation activist, and outdoorsman.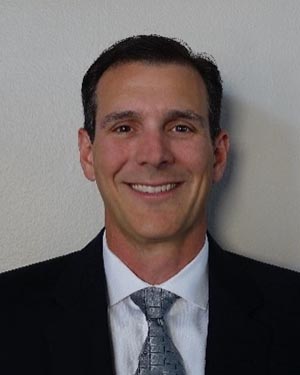 Douglas Crimaldi, M.S., M.B.A. has served as Glaukos Corporation's vice president of engineering since 2018 and the engineering director since 2009. For the past 12 years, Crimaldi has worked with his team of engineers and scientists to develop and commercialize several innovative ophthalmic medical products. Their work has helped Glaukos grow from a venture-funded startup into an NYSE-traded corporation. Prior to his medical device experience, Crimaldi worked as an R&D leader in electronics capital equipment, consumer electronics and automotive industries. During these years, he advanced from technical contributor to a senior engineering manager leading teams of mechanical, electrical, and software engineers focused on developing complex electro-mechanical systems. Throughout his tenure as an engineer, Crimaldi has developed innovative ideas leading to more than eight published patents and applications, with additional applications pending.
Crimaldi has obtained his BSME from Penn State in 1995, a MSME from The Ohio State University, and an MBA from California State University. He has been involved with PSMES since 2016 and is an adjunct professor at University of San Diego Shiley-Marcos School of Engineering since 2020.
Crimaldi, his wife and two daughters live in southern California, where he is still an avid Nittany Lion fan.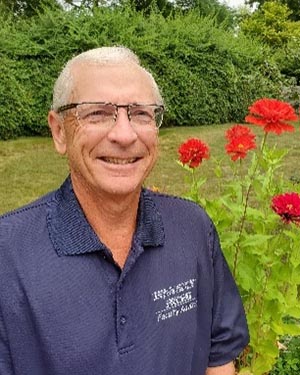 Engel is a 1975 graduate of the U.S. Navy Nuclear Power School. He received his BSME degree from Penn State in 1982 and MSEM degree from the University of South Florida in 1989.
As a project engineer for a manufacturing firm, Engel made valves for nuclear power plants. He was also a senior engineer at an aerospace company where Engel worked in reliability and design. His research was designing, manufacturing, and testing instrumentation for satellite structures, sounding rockets, high altitude balloons and ground-based observatories for Penn State Astronomy and Astrophysics. Engel taught ME340 and ME440 design courses and was the faculty adviser for the Ecomarathon ultra-high mileage vehicles and the Formula SAE race team.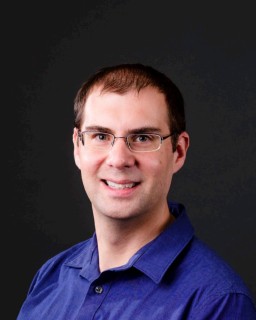 In 2005, Nicholas Favorito left Penn State after obtaining his BS and MS in Mechanical Engineering and entered the Nuclear Energy field with Exelon Corporation.  He has worked at two commercial nuclear plants, Three Mile Island in Harrisburg, PA and Limerick Generation Station in Pottstown, PA. His current role at the Limerick Generation Station is the Senior Manager of Operations Support and Services. 
Nick's experiences include design engineering, project management, chemistry, maintenance, and operations. He is a member of several employee resource/outreach groups such as Women in Nuclear, North American Young Generation in Nuclear, Generation Nation. He enjoys mentoring and supporting people as they enter technical fields including mentoring several students as part of the PSU ME Mentorship Program.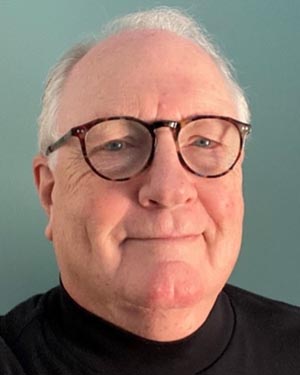 Randall is a management consultant, writer, and lecturer. He is co-founder and president of New Level Advisors, a York, Pennsylvania management consulting firm. His column, "The Whiteboard" has appeared in the Central Penn Business Journal since 2008. He has guest-lectured on leadership for many organizations including Penn State. An executive at ITT Corp for 25 years, he was a director of research, development and engineering and later president of a $125 million global business. His teams received ITT's highest awards for growth, innovation and lean six sigma. He received ITT's highest quality award for advancements in mass product customization.
Randall served on the Penn State Alumni Council and the board of the Penn State Engineering Alumni Society. He was one of the founders of PSMES and its student mentoring program. He holds a B.S. in mechanical engineering from Penn State and studied business administration at Loyola College of Baltimore.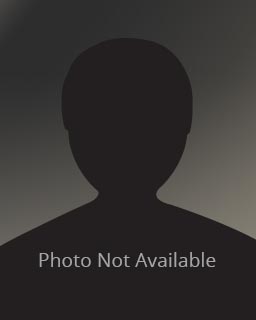 Jim Roche earned a PhD in mechanical engineering from Penn State in 2004, and has a master's degree in national strategic studies from the Naval War College, in Newport, Rhode Island. Roche has experience in industry, academia and the DoD where he has spent over 25 years in various engineering, management and academic roles to support research and development, science and technology, and acquisition efforts. Currently, Roche is a Professor of Systems Engineering Management at the Defense Acquisition University in Virginia. He is a past president of the PSMES having held multiple leadership positions along the way. He currently lives outside Washington DC with his wife and 2 lovely boys.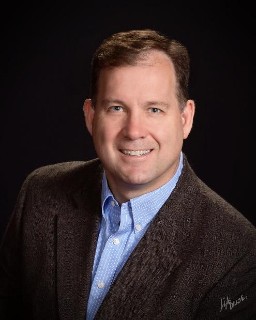 fter graduating from Penn State in 1989 with my BSME, Rudolph Treichel worked for Unisys Corporation's defense division at the Naval Air Develop Center in Warminster, PA.  Their focus was airborne anti-submarine warfare for the U.S. Navy and its allies around the world. His next assignment was with the FAA, upgrading weather radar for airports and weather stations. He transferred to the commercial side of Unisys and worked on early OCR systems using neural networks.  After earning an MBA in Finance from Temple University, Rudolph went on to work for Ernst & Young and Deloitte & Touche in management consulting.  After starting an Oracle consulting company and selling it, he became the Executive Director of Temple University's Innovation & Entrepreneurship Institute. By year two, the center was ranked in the top 25 in the U.S. From Temple, he partnered with a medical doctor and turned around a clinical pathology laboratory in foreclosure.  
For the next eight years, Rudolph was the Assistant Dean and Director of Graduate Programs at Widener University's School of Engineering.  In this role, new majors, policies, delivery methods were created along with ABET re-accreditation (for U.G.).  While at Widener, he taught Introduction to Engineering courses at Bishop Shanahan High School before the school day. Two of his students received Presidential Scholarships to Penn State. He was asked to create the standards and framework for STEM education at the 16 high schools from this work. Currently, Rudolph teaches strategic management and entrepreneurship at West Chester University, and is the COO of Ram Nanotech, a spinout of WCU.  The company has a patented process to produce nano-porous silicon powder for medical, energy storage, of environmental remediation.  Currently, they are working with Penn State Ag, with a solution to treat hoof rot on dairy cows.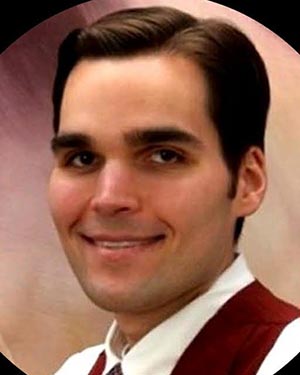 Verrinder graduated with a B.S. in mechanical engineering from Penn State in 2009 and began his career as a civilian engineer with the US Navy. He began working at Naval Air Systems Command in Lakehurst, New Jersey with efforts to develop expeditionary capabilities for small unmanned aerial vehicles. From there he moved to the Naval Sea Systems Command in Philadelphia, first working as in in-service engineering agent for reduction gear systems, then transitioning to the role he now serves as the lead engineer for research and development of shipboard of additive manufacturing capabilities. In 2018, Verrinder also begin pursuing the M.Eng. in additive manufacturing and design degree from Penn State World Campus, with an anticipated completion of Spring 2022. He currently lives in West Chester, PA.