Journey to the Knowledge Lab
Follow along with the livestream as we reimagine the undergraduate lab experience in the Reber building!
Construction began in the summer of 2020, with a target finish date in the fall. After pilot programs offered in the fall of 2021, we plan to officially welcome students into the new space in the spring semester.
Here's a look at the Reber basement before construction began: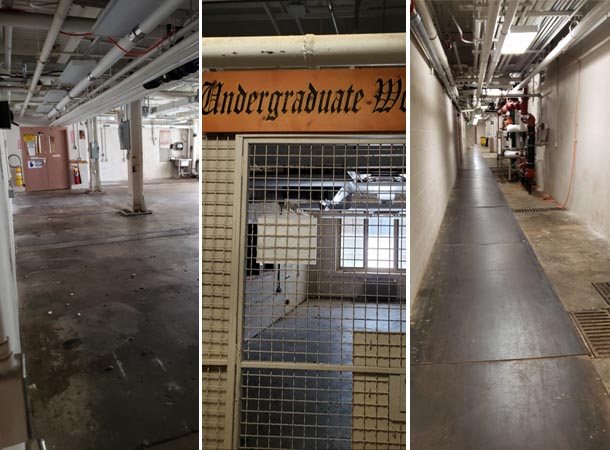 This initiative coincides with a renewed focus on innovating our undergraduate lab experience. The design focus will be on real-world problems and have our students concentrate on topics that center around sustainability, big data, bioengineering, autonomy & robotics, advanced manufacturing and energy.