Mechanical engineering student shines in Leonhard Speaking Contest
February 18, 2019
UNIVERSITY PARK, Pa. - Jared Bunch, a junior studying mechanical engineering, won the 2019 Penn State Leonhard Speaking Contest held on February 7.
Currently in its 19th year, the Leonhard Center for the Enhancement of Engineering Education has challenged engineering undergraduates to hone their communications skills with a 10-minute presentation conveying an engineering solution to a societal problem.
"To truly excel in engineering, students need to be able to communicate effectively," Michael Alley, associate teaching professor, said. "This competition is a great way to challenge our students to raise their skill set and practice communicating complex engineering concepts to a broad audience."
Bunch took first place with a speech detailing Starshade Technology and how it has changed the way humanity views exoplanets.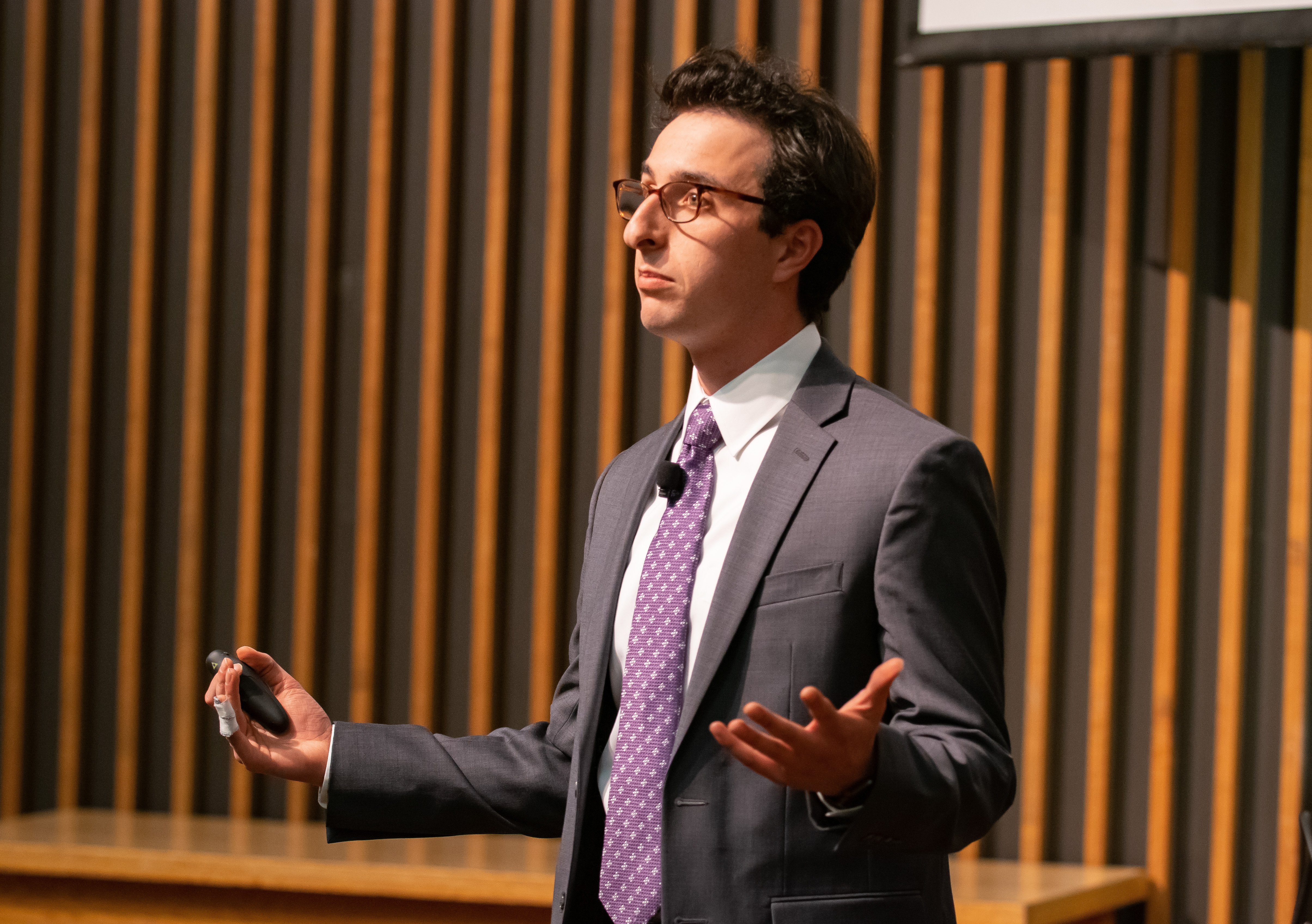 Jared Bunch delivers his winning presentation.
He capped off his speech invoking famed astronaut John Glenn by saying, "To me, every time we go deeper into space, we should use that to perform basic research which could not have been done before we got there."
Reflecting on his win, Bunch said, "I feel that, as engineers, the way we present and communicate our information is just about as important as the information itself. Engineers are working on problems that are revolutionary and impact a large portion of our society." 
He added, "However, if we do not know how to convey our work to others, whether that be bosses, congressmen, or investors, then it is very difficult for us to allow our work to permeate through society where it can truly make an impact."
Additional honors were awarded to:
Second Place: Kaitlyn Pigeon (Industrial Engineering)
People's Choice: Erin Liddy (Industrial Engineering), Joel Seidel (General Engineering)
MEDIA CONTACT:
Erin Cassidy Hendrick, emc5045@psu.edu